Regional Alert Systems
The following websites and services can be used to monitor various government alerting and public announcement sites. Signing up, registering, or following these sites may allow you to gather important information during an emergency situation.
ALERT King County is a regional public information and notification service offered by King County Emergency Management. ALERT King County helps you stay informed about potential hazards and threats that impact your area. Signup page to receive text and email alerts from King County's Emergency Management Department.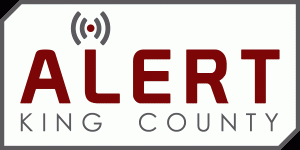 AlertSeattle is the official emergency notification system used by the City of Seattle to communicate with city residents during emergencies. Sign up to receive free alerts from the City via text message, email, voice message, or social media.

The Snohomish Alert service, powered by AlertSense, allows fire, police, and other emergency response agencies to issue emergency alerts to warn residents and business owners of events such as the need for immediate evacuation, crime/imminent danger, and local area emergencies.
Since many households no longer utilize traditional land-based telephone lines, we urge all individuals and businesses in the county to register and provide your additional contact methods to ensure that we can alert you in the event of an emergency

A free service that allows you to sign up and receive notifications about emergencies that may affect Pierce County. This service allows fire, police, and other agencies dealing with emergency response to send out accurate and up-to-date information that they feel residents should be informed on.
Receive alerts on your cell phone, home phone, email, text messages, and TTY/TDD. Choose up to five locations you want to be notified about such as your residence, workplace, children's school, and more.

A free service that allows you to sign up and receive notifications about emergencies that may affect Whatcom County.
The Whatcom Unified Emergency Operations Center uses various methods to notify the media and the public. One of those methods is a messaging system called AlertSense. AlertSense allows Whatcom Co. to send a message to an email address, a text message, and/or a voice message to a phone. The system has the ability to send a message to everyone registered in the system, or targeted messages to only those who have registered to receive messages for specific geographic areas (i.e. cities, towns, or communities).

The Emergency Alert System (EAS) is a national system used by alerting authorities to send warnings via broadcast, cable, satellite, and wireline communications pathways. EAS participants consist of broadcast, cable, satellite, and wireless providers, The EAS is also used when all other means of alerting the public are unavailable, providing an added layer of resiliency to the suite of available emergency communication tools. It is not necessary for individuals to sign up to receive these alerts.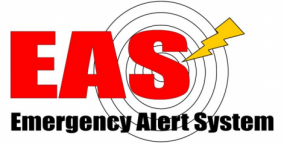 The WEA system is used to warn the public about dangerous weather, missing children, and other critical situations through alerts on cell phones. The EAS is also a national public warning system that provides the President with the communications capability to address the nation during a national emergency.
WEA warnings are sent to mobile devices when you may be in harm's way, without the need to download an app or subscribe to a service.