Understanding a System of Systems
When planning a resilient communications system for a healthcare organization it is important to understand your communication system as part of a larger system of systems. Your communication system is dependent upon many systems; power, cooling, data networks, and outside communications networks. Equally important is to understand that your communications system is also a key part of many of these systems.
The diagram below demonstrates how Communications and IT systems are a key part of a much larger system, but also dependent on many parts of this same super system. While you may not immediately think about how fuel supplies are a part of your communications system during an emergency your system may depend upon a generator. This generator depends upon a reliable supply of fuel, and the companies that supply this fuel rely upon a working transportation system to deliver this fuel.
While you may not be directly in charge of the power generation system you should understand how your Facilities Team will handle power and generators during an emergency. See the Additional Resources section below for more information on power systems in the healthcare environment.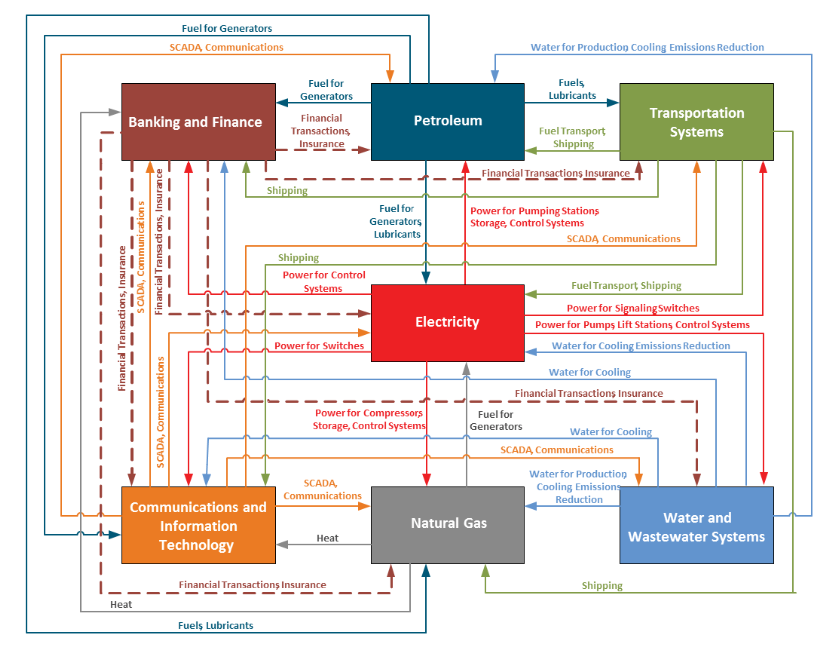 Figure from "Incorporating Prioritization in Critical Infrastructure Security and Resilience Programs"