911 Alternate Contact Phone Numbers for Washington State
A downloadable spreadsheet providing a list of alternate contact numbers for emergency services for the State of Washington is available for PUSHECS members. The list shows Counties that have implemented Text-To-911 as an option to contact 911 centers.
Click to download – 911 WA State Alternate Contact List
Washington State PSAP's

A downloadable spreadsheet showing all Washington State 911 Public Service Access Points (PSAP).
Click to download – https://1drv.ms/x/s!AkE9_WfNCqUlhAl0aypTI28bthRZ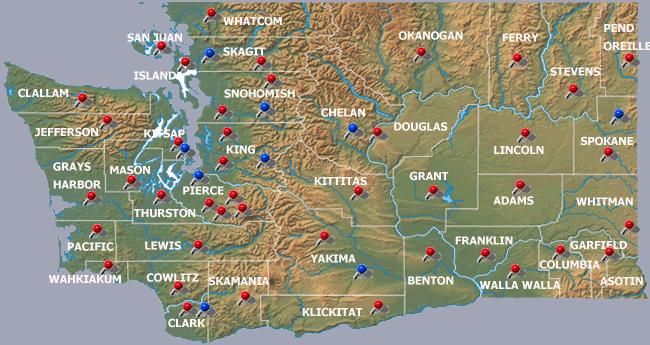 Learn about King County's E-911 Strategic Pan
The Strategic Plan for the King County regional E-911 system was set in motion in 2015 by the King County Council and the Regional Policy Committee. As recommended by the scoping process in the spring of 2016, this plan provides:
A system to integrate with the state's E-911 system and local jurisdictions;
A ten-year technology investment strategy;
A ten-year sustainable financial plan; and
An ongoing decision making or governance structure
Click to download the report – https://www.kingcounty.gov/~/media/depts/it/e-911/KC-911_StrategicPlan_20171218.ashx?la=en